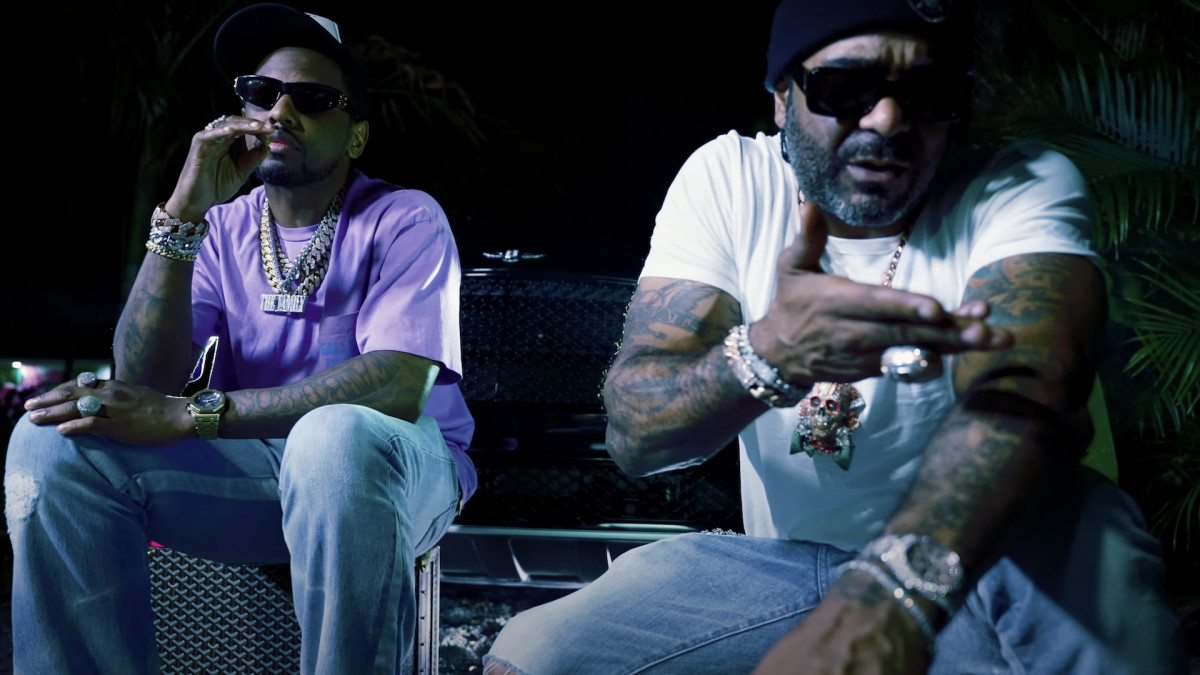 Watch Fabolous and Jim Jones rap along to Pusha-T's "Diet Coke" beat
Fabolous and Jim Jones have teamed up to release the music video for their freestyle "Coke Zero," which flips Pusha-T's "Diet Coke" beat.
The video came after Jones posted black and white footage of him and Fab rapping to the beat in February. "I woke up and chose violence Diet Coke freestyle #CokeZero me n @myfabolouslife #fitLitFam NYC this Wht we about to get scary here Bout to start bombin'," Jones wrote in the post's caption.
Pusha himself caught wind of the freestyle snippet and reposted it to his Instagram Stories alongside some rocket ship emojis, according to HipHopDX.
Earlier this month, Jones shared the music video for his "We Set the Trends" remix featuring Lil Wayne, Migos, DJ Khaled and Juelz Santana. Go here to watch the visuals. Fabolous was previously linked with Jim Jones on "Fit Lit (Betty White)" with Dave East and Maino. "Fit Lit (Betty White)" was included on Jones' Gangsta Grillz mix tape We set the trends which fell earlier this year.
Fabolous' latest studio album, Summertime Shootout 3: Coldest Summer Everdeclined in 2019. Also in 2019, Jones released El Capohis seventh studio album.
'Diet Coke,' produced by Kanye West and 88-Keys, will appear on Pusha-T's fourth solo studio album It's almost dry, which is set to release later this week on Friday, April 22. The upcoming project will feature Don Toliver, Lil Uzi Vert, Kid Cudi, Ye, Malice, Pharrell, Jay-Z, and Labrinth. A video for "Diet Coke" was also released shortly after the track hit streaming services in February.
Check out Shula The Don's video for Fabolous and Jim Jones' "Coke Zero" freestyle up top via YouTube.