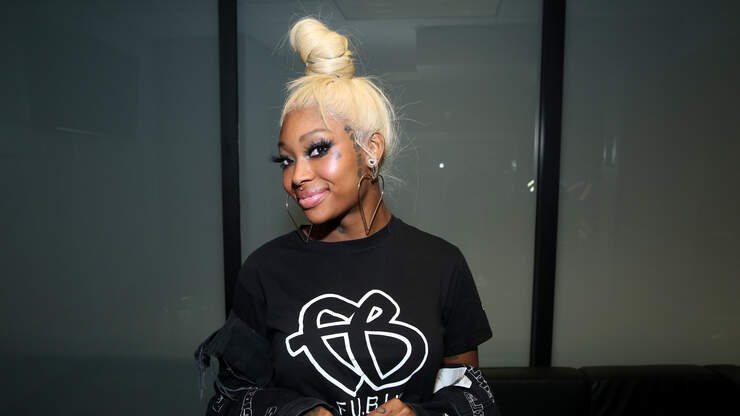 Summer Walker gets Cardi B on her remix | 1035 The Beat
Summer Walker and SZA's 'No Love' collab gets an 'extended' version with Cardi B!
Walker revealed the cover on Instagram while announcing that the video will debut on Friday.
"You guessed it, my daughter @IamcardiB hopped on 'No Love' with me and @Sza and we're going live at 10pm ET tonight to celebrate," she wrote. "I can't wait for you to see the video on Friday!"
Cardi B admitted she was intimidated to jump on the song.
"When Summer Walker asked me to join him, I was stuck for about a week," she confessed. "I was like, 'Damn, I don't know what the fuck to do?' Because it's one of my favorite songs. It's an amazing song. And I'm like, 'Oh my God, I'm scared because it's one of the best songs and everyone loves this song. .' I'm like, 'I don't want to get into it and people don't like it. But I think I did well. You liked it! So I was like, 'You know what? It's okay. !"
Summer Walker's Still Over It debuted at No. 1 on the Billboard chart.
it's the first #1 R&B album by a woman in over five years!
Still Over It's first week tally is also the highest since Beyoncé's Lemonade album.
The album debuted at No. 1 fueled by relationship issues and real-life drama, Still Over It featured Cardi B, City Girls' JT, Ari Lennox and Ciara. The inspiration for many songs is believed to be London On Da Track, who is credited on many tracks on the album, leading fans to say he helped produce a breakout album centered around him.
Still Over It has unpacked her relationship with producer London On Da Track, as she airs all her dirty laundry with her ex, in particular the fact that he repeatedly cheated on her during her pregnancy.
London On Da Track hailed the success of the project, joking that he is the first person to be paid for his own diss album, as ten of the songs on the new album have a producing or writing credit for London. Walker, however, says he was barely involved, saying he just put his name on some of the songs and called it a day.
"He didn't WRITE shit and he didn't PRODUCE shit either," Summer commented. "He just handpicked the niggas he wanted to do all the work and attached his name to it while he was fucking hoes while I was PREGNANT. The most he did was to sprinkle a wind chime effect on a song that was already done and then put his name on it, the last album he did the work on, and that was a great project. He's super talented, but for this album, lol no sir but i guess the boys in town are ready, taking credit for ish you don't have to do anything and you don't have to take care of the kids you made lol i will going back to mind my own business, it started hell for me."
Sooo, another diss for London then.