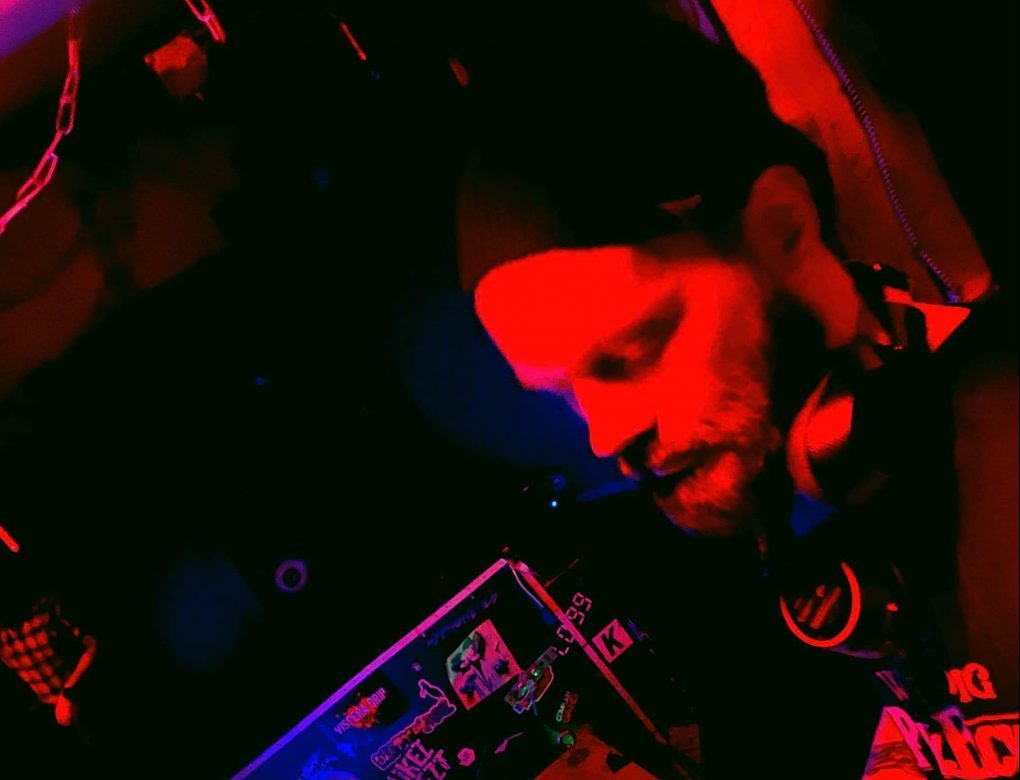 Side-Line releases 'The Zombietapes (Face The Beat 7 Megamix)' on Bandcamp as a free download
(Photo by Jasyn Bangert – God Module) Shane Aungst's "The Zombietapes (Face The Beat 7 Megamix)" is out now via Bandcamp.
Seattle, USA-based DJ Shane Aungst produced this monster megamix featuring a total of 38 tracks from "Face The Beat: Session 7" during long night sessions in February and March 2022. He quickly talked about the zombietapes, hence the title of this megamix. The original compilation is available here. Expect an interview with Shane Aungst in the coming days
The release contains 3 parts of just over 49 minutes each totaling just over 147 minutes and features extensive remixing and sampling work by Shane Aungst. The full remix is ​​available for free with all donations going to charity like every release on our Bandcamp page. This is already the third time Shane Aungst has produced a remix for Side-Line's infamous compilation series. The previous two megamixes were "Shane Aungst vs Face The Beat 5 – Megamix" and "Shane Aungst vs Face The Beat 6 – Megamix".
Track list
IN FRONT OF
Intro by Viscera Drip
Midian Dite – Hermosa Sumisa
Histeria – Process Inquisition
Suppressor – Schweigen
Sapphira Vee – What is it
Dance My Darling – Love and Hate (Centhron Remix)
Preemptive Strike 0.1 – Preemptive Strike (Version 2021 – Face The Beat Edit)
Khmar – Dampfkraft
The Despair of Reality – The Other Side
Empyres – The Sirens' Call
Blut Reaktor – Under the Judas Tree
Chem–Cieni
Sodomy on the cross – Zurück In Den Wald
B-SIDE
Helmynts – Aromat Ammiaka
Ctrl+Cmd+Destroy_Alternis (Oot Mix)
Eric Dillon – Master Instrumental Come Closer (Soulchasm Mix)
Shadow System – Smile Before Bullets (Sitd Remix)
Fatherless Child – Share if you like, shave if you lick
Psychosomatik – Damage caused (Original)
MATT HART – I Am Overlord
Imjudas – Ritual (Reichsfeind Rmx)
Spectrum of the Sun – Intrusion
Last activity – Shadows
Doktor Foxx – Cold on
LCM – Bodies Collide
RIP (Project Roppongi Inc.) – Bazooka
C-SIDE
Scars Are Soulless – Eyes Of The Deceiver
Distoxia – Legiones Invertidas
Unidad Obscura – Ni Un Minuto Atras
Deadump – Save Me From My Fear (Burnout mix)
Notstandskomitee_Bitcrash
Waijdan – Rotting Gardens
Jean Berb-Eluha – Fantomas
Shinigami–Quiero Industry
Atonal – Crash Feat. Anna Soares
Escupemetralla – Maldacena Duality
Rabbits wear boots – We won't become a number
Against Me – Scum
---
Since you are here…
…we have a small favor to ask of you. More people are reading Side-Line Magazine than ever, but media advertising revenue is falling rapidly. And unlike many news outlets, we don't have a paywall in place – we want to keep our journalism as open as possible. So you understand why we need your help. Side-Line's freelance journalism takes a lot of time, money, and hard work to produce. But we do it because we want to push the artists we love who are also fighting to survive. If everyone who reads our stories, who likes them, helps fund them, our future would be much safer. For as little as US$5, you can support Side-Line Magazine – and it only takes a minute. Thank you.
Donations are securely funded through Paypal.
Alternatively, you can also donate using cryptocurrency if you only want to donate once.
---