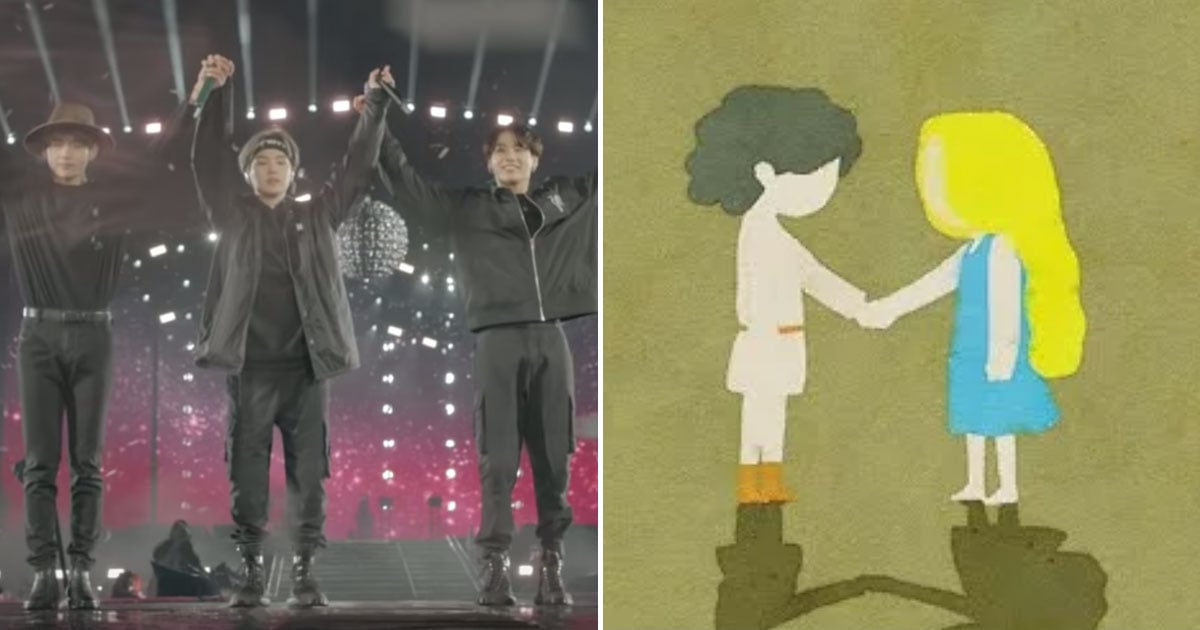 Remix of BTS and Lauv's "Make It Right" music video
Take a deep breath and maybe sit down, as BTS just released a new remix of their song "Make It Right", and it seems like a sweet dedication to their ARMY fandom.
The new edition of the track sees the K-pop boyband collaborating with American singer-songwriter Lauv, which changes the opening of the song. As the original kicks off with the voices of BTS V members Jimin and Jungkook, the remix features Lauv launching into an English version of the romantic lyrics.
"I was lost, I was trying to find the answer / In the world around me yeah I was going crazy, all day all night / You were the only one who understood me and all that I was going through", sings Lauv . "Yeah I just gotta tell you / Oh baby yeah I can do better, I can hold you tighter."
The bond between BTS and their immensely passionate fans is unique, and the visuals chosen to accompany the remix are a testament to this relationship. Interspersed with clips of the South Korean septet interacting with fans on their recent Do you like: do you speak Around the World is a heartwarming animated sequence of a lost boy who is discovered by a girl who then becomes his protector, giving him magical support when he needs it most (like, to say, slaying dragons).
Watch the clip from the "Make It Right" remix, above, then check out another of our favorite collaborations BTS has done recently.