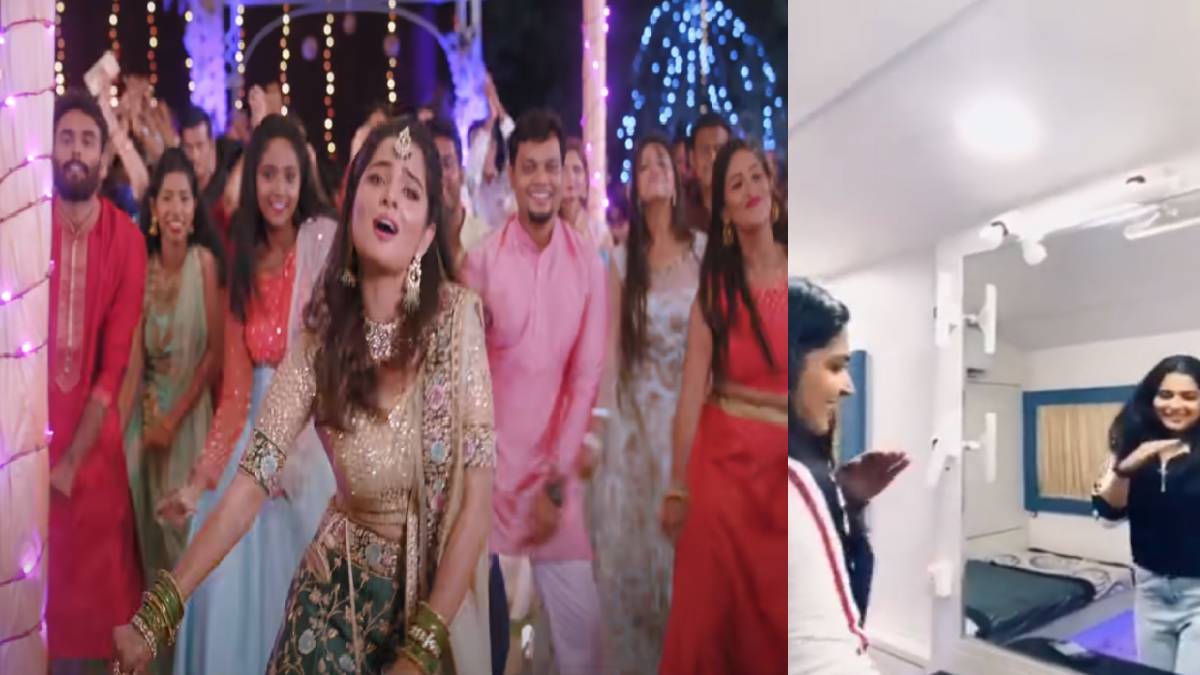 Peru Vachalum Remix Song by Dikkiloona Trends With Anagha Dance
Peru Vachalum Remix Song from the movie Dikkiloona goes viral on social networks. This song caught the attention of dance lovers. The song is trending on WhatsApp status, Youtube shorts, and Instagram reels. Music composer Yuvan Shankar Raja who composed the remix of this song uploads videos of fans dancing to this song on his Instagram Stories.
This song is a remake of the old song Peru Vachalum by Michael Madana Kamarajan sung by Malaysia Vasudevan and S. Janaki with music from Ilaiyaraaja under the lyrics of Vaali.
Dikkiloona Tamil movie starring Santhanam, Anagha, Shirin Kanchwala, Harbhajan Singh, Yogi Babu, Anandaraj, Nizhalgal Ravi, Rajendran, Munishkanth, Arun Alexander and Prasanth was released on September 10. The film is a science fiction film about the machine age.
The songs were released earlier, but the song Peru Vachalum Vaikkaama Ponaalum Malli Vaasam hit the peak of tastes and trends within days. Initially, the song attracted attention for its refreshing music, but after the video was officially released, Anagha's dance gathered more hearts and love.
The song Peru Vechalum Vaikkaama is seen by 12M which is a huge success for the song. Ilaiyaraaja, who directed the original version of the song Peru Vechalum Vaikkaama, also appreciated the work of his son Yuvan Shankar Raja and shared the experience he had when creating the original version.
Following the remake trend of the song Peru Vechalum Vaikkaama in the movie Dikkiloona, the original version of this song with Kamal Hassan and Kushboo is watched by many. The new version tops the list of trending videos on Youtube.
One of the main reasons for the trend of this song is Anagha's dance for the lines "Kaathal Mannanaa Neeyum Kannanaa Naalum Or Alangaaramaa". The music and dance steps adapted perfectly to the screen. Not only a few, but everyone who watched the song liked this part more than the others comparatively. After the song was released, this video was in most WhatsApp statuses.
Anagha posted a video of her dancing for these lines in front of the mirror, and this video, in particular, is trending on social media as well. Many young girls and dancers dance for this specific line and go viral on social media. Anagha added some glitter sparkles to the song. Santhanam's dance must be appreciated as he made a brilliant effort for his fans.