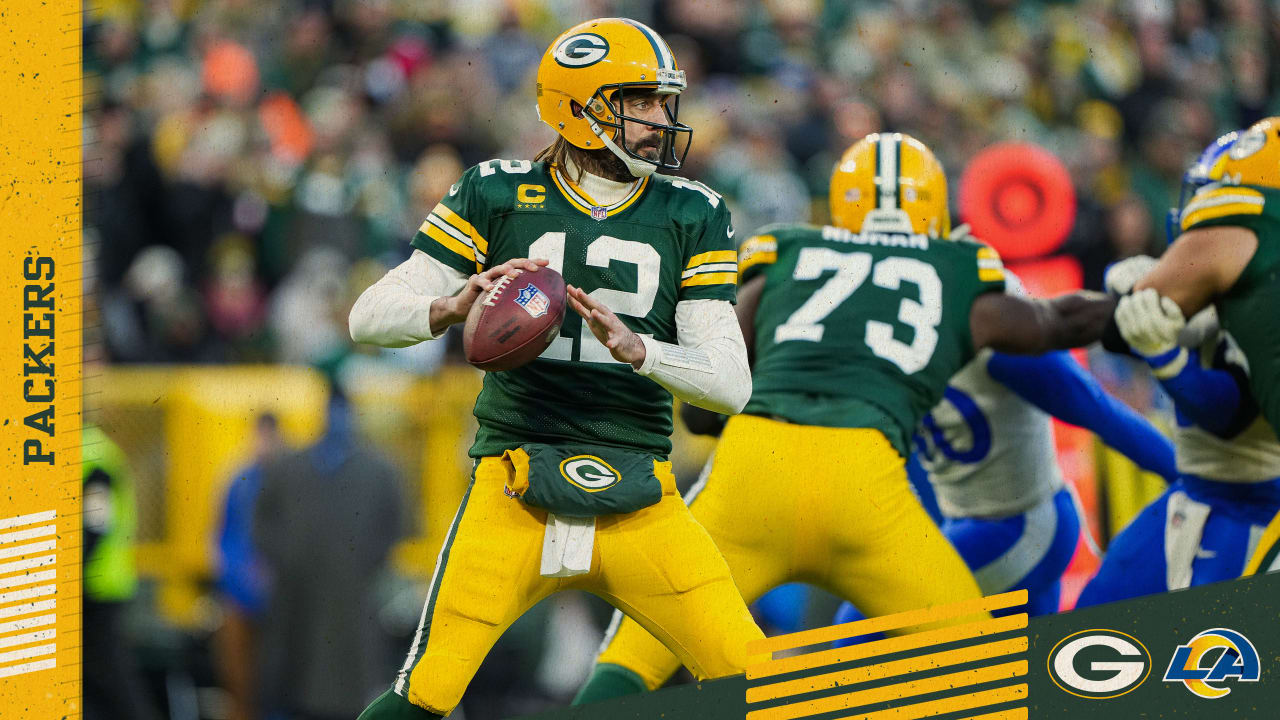 Packers hang on to beat Rams, 36-28
GREEN BAY – The Packers held their own in a home and away game to defeat the Rams, 36-28, on Sunday at Lambeau Field.
Green Bay improved to 9-3 in the off week and moved within a half a game of the NFC's best record, while Arizona was at 9-2. The Packers also restored a 3½ game lead in NFC North, as the Vikings lost in San Francisco to 5-6.
With the loss, the Rams fell to 7-4 and are now two games away from NFC West.
Green Bay took advantage of several LA turnovers to get points early, then CB's six-pick Rasul Douglas in the third quarter gave the Packers a three-point lead, 36-17.
The Rams fought back to get closer to 11 points on a 54-yard pass to Odell Beckham Jr., then rolled near the Green Bay 20-yard line in the last minute for a 39-yard field goal to reduce the shift to eight. points and set up a side kick.
S Adrian Amos recovered the free kick with 17 seconds left for the victory.
For the game, QB Aaron Rodgers was 28 of 45 for 307 yards with two touchdowns for a passer rating of 97.2. RB AJ Dillon had 20 carries for 69 yards and WR Davante Adams had eight catches for 104 yards. WR Randall Cobb added four catches for 95 yards and one touchdown, all in the first half, before leaving the game with a groin injury.
K Mason Crosby was 3 of 4 on field goals, hitting the right on a late-game miss to ruin what would have been an error-free day.
For the Rams, QB Matthew Stafford was 21 of 38 for 302 yards with three touchdowns, an INT and a 96.6 rating. RB Darrell Henderson had 15 carries for 55 yards and WR Van Jefferson had three catches for 93 yards, including a 79-yard touchdown. WR Cooper Kupp had seven catches for 96 yards and Beckham had five catches for 81 yards.
Here is a recap of all the actions: