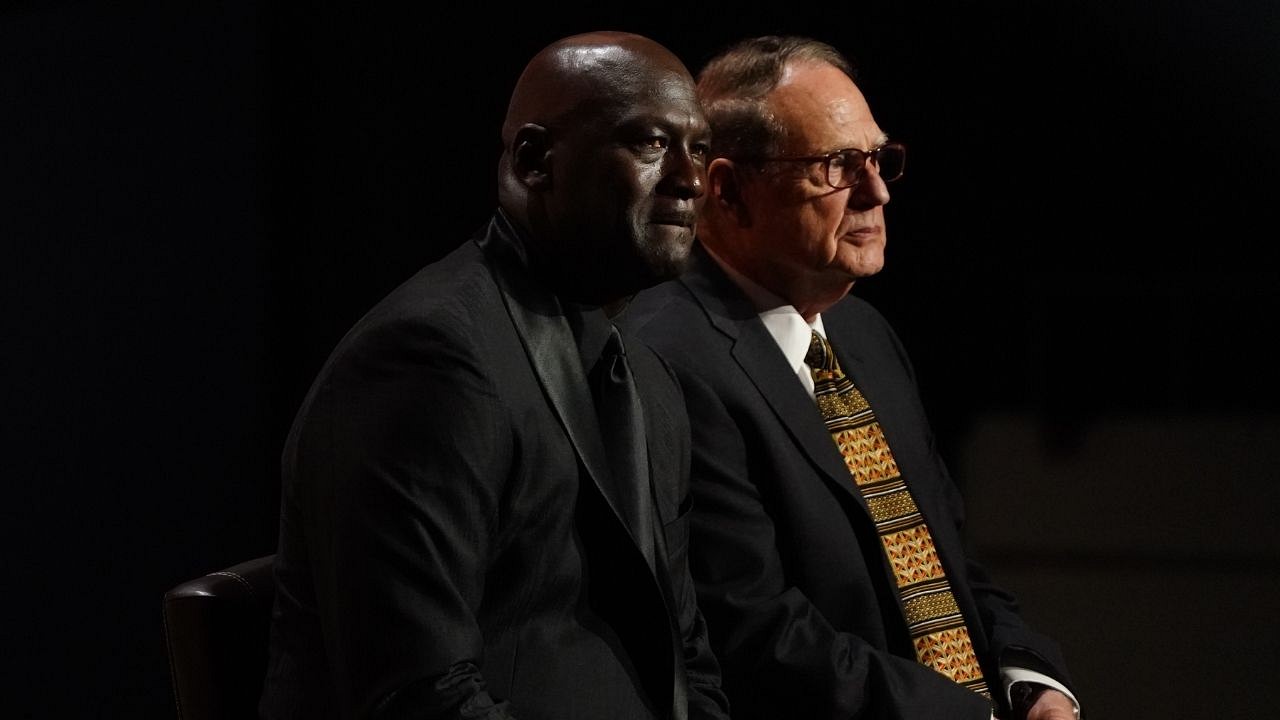 "Michael Jordan went out there and single-handedly beat the Warriors": Chris Mullin shares how retired Bulls legend dominated their training as Don Nelson watched
Chris Mullin describes the time when Michael Jordan was looking to come out of retirement and face the Warriors.
The Warrior legend was cooling off from an injury-ridden season and was out of training, but clearly remembers Jordan's attack.
It was around this time that the Bulls legend retired from the NBA after winning three straight championships from 91 to 93 and decided to play baseball and play in Major League Baseball.
Also read: 'Michael Jordan was tired of all the hype and attention': Ahmad Rashad reveals he was not surprised by the Bulls legends' decision to play baseball
Michael Jordan announced 'I'm back' by destroying the Warriors wearing Chris Mullin's gear
NBC Sports Chicago, in a preview of their documentary, which focused on Jordan's return to the league titled "I'm Back," released a clip of Chris Mullin sharing a story of when Jordan switched to a workout of the Warriors.
Wait, Michael Jordan trained with the Warriors before coming back? And he dominated Tim Hardaway, Latrell Sprewell and the whole team? ??

Ahead of #I'm back First, we're giving you this full story exclusively on the MyTeams app. Look here : https://t.co/ZoxVwkM0WM pic.twitter.com/VufWw8jX0y

– Bulls Talk (@NBCSBulls) March 18, 2020
"I was injured at the time, so I remember Michael came to train and we are basically the same size, the same size of sneakers," Mullin said.
"I think we had Tim Hardaway and Latrell Sprewell at that point. They may have jumped a bit. Michael said, 'Mully, let's go, give me your gear.' "
Tim Hardaway and Latrell Sprewell were some of the best guards in the league at the time, but when Jordan sticks his tongue out there's next to nothing you can do.
"He went in my locker, put my gear on and went over there and beat the Warriors on his own," Mullin recalls.
"That's when I was like, this guy is back."
At the time, the Chicago Bulls were struggling to qualify for the playoffs, with a 31-31 (WL) record. After putting "His Airness" back into the mix, they went 13-4 to advance to the playoffs.
Also read: "My Dad is 5'10 but Milkman is around 6'7": When Michael Jordan Joked He Really Became The Biggest In The Jordan Group With David Letterman
While the Bulls couldn't make it past the EC semi-finals in these qualifiers, they would win the upcoming 3-NBA Championships, courtesy of Air Jordan.