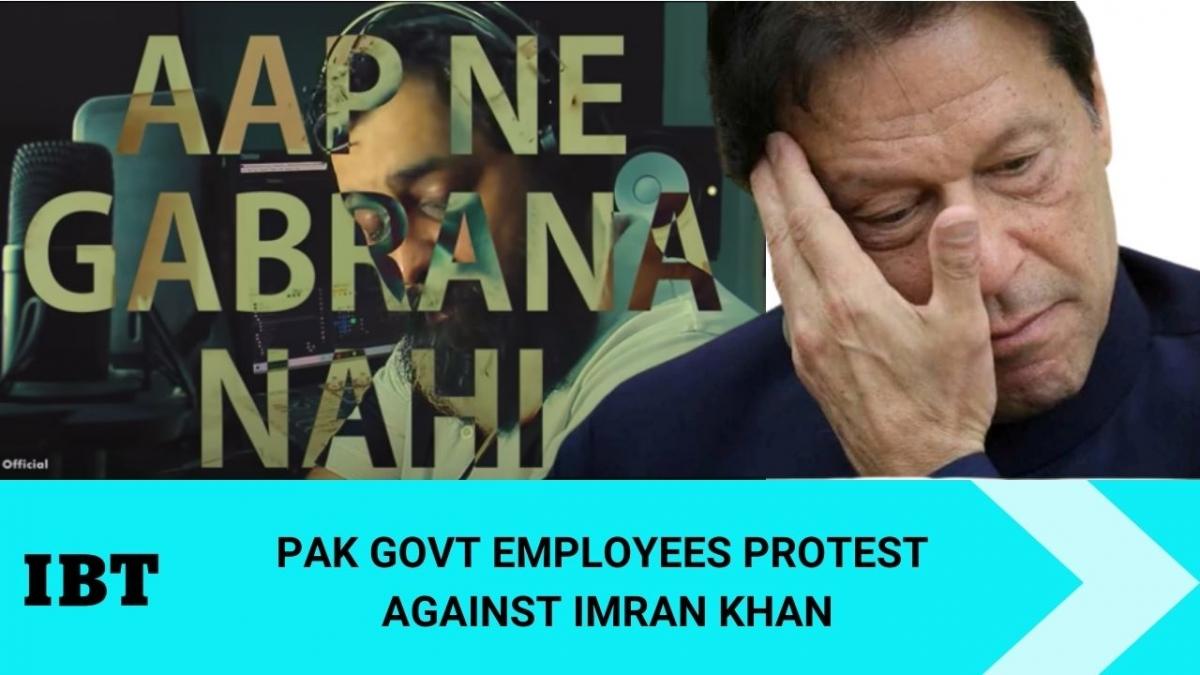 Imran Khan Humiliated By PAK Government Officials And How; rap song on Naya Pakistan goes viral [watch]
Pakistan does not compromise on the financing of terrorist organizations, even if it comes at the cost of leaving its own government employees unpaid for several months. The internal feuds took a horrific turn on Friday when the Pakistani Embassy in Serbia released a remix video of Imran Khan, which exposes and humiliates the Pakistani prime minister on a global platform.
"With inflation breaking all previous records, how long do you expect @ImranKhanPTI, we, the government official, to remain silent and continue working for you unpaid in the past 3 months and our children were forced to drop out of school due to non-payment of school fees. Is that #NayaPakistan? " officials of the PAK government issue.
It seems that the civil servants lacked all means to draw the attention of the PAK PM to the issue of non-payment of their salaries for three full months. In the same tweet thread, the Embassy agreed that there was no further option to explore.
This act humiliates Imran Khan and Co, while exposing the current affairs of the country, which conveniently redirects funds to terror.
PAK responds
As expected, MoFA spokesperson Asim Iftikhar Ahmad reacted to the embarrassing situation and said that the Twitter, Facebook and Instagram accounts of the Pakistani Embassy in Serbia had been hacked. He further asserted that "the messages posted on these accounts do not come from the Pakistani Embassy in Serbia".
Internet users, however, find it hard to believe it. Contradicting the Pakistani administration's claims, a request from the Pakistani High Commission in Dhaka to the Foreign Ministry to release overdue funds is proof that Imran Khan's government is not paying its employees in foreign embassies. While the matter has remained largely a secret, the tweet from the Pakistani Embassy in Serbia revealed the truth after it exhausted all possible means.
"Aap ne ghabrana nahi"
The viral rap remix video was created by Saad Alavi, Pakistani Yashraj Mukhate. In the video, Imran Khan's iconic slogan "Aap ne ghabrana nai" was merged with fierce criticism. The video was originally shared by the rapper in March this year, but went viral on social media after the Pakistani Embassy in Serbia tweeted it to highlight the non-payment of wages.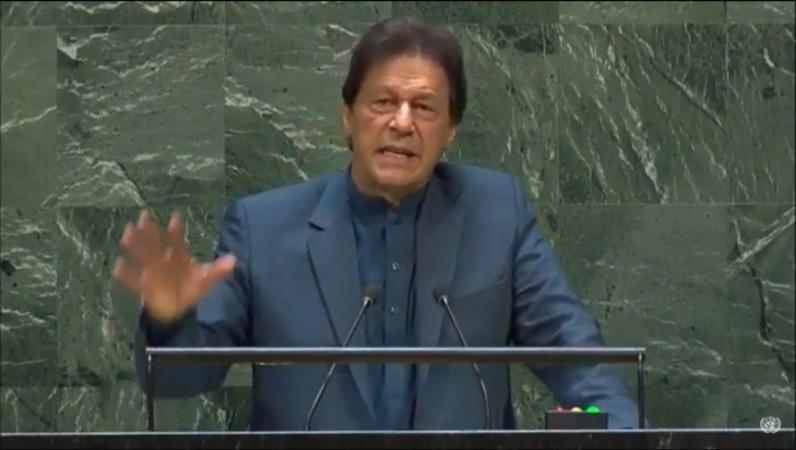 The passage where Imran Khan says "Aap ne ghabrana nai" was taken from his televised speech in March of last year when the COVID-19 pandemic was spreading in Pakistan. Internet users reacted strongly to the video, while some find it funny, others say it exposes the financial crisis the country is currently facing.
Watch the video below:
Here's the tweet, which could be deleted later:
With inflation breaking all previous records, how long do you expect @ImranKhanPTI that we, the government officials, will remain silent and continue to work for you unpaid in the past 3 months and that our children have been forced out of school due to non-payment of fees
Is this #NayaPakistan ? pic.twitter.com/PwtZNV84tv

– Embassy of Pakistan in Serbia (@PakinSerbia) December 3, 2021