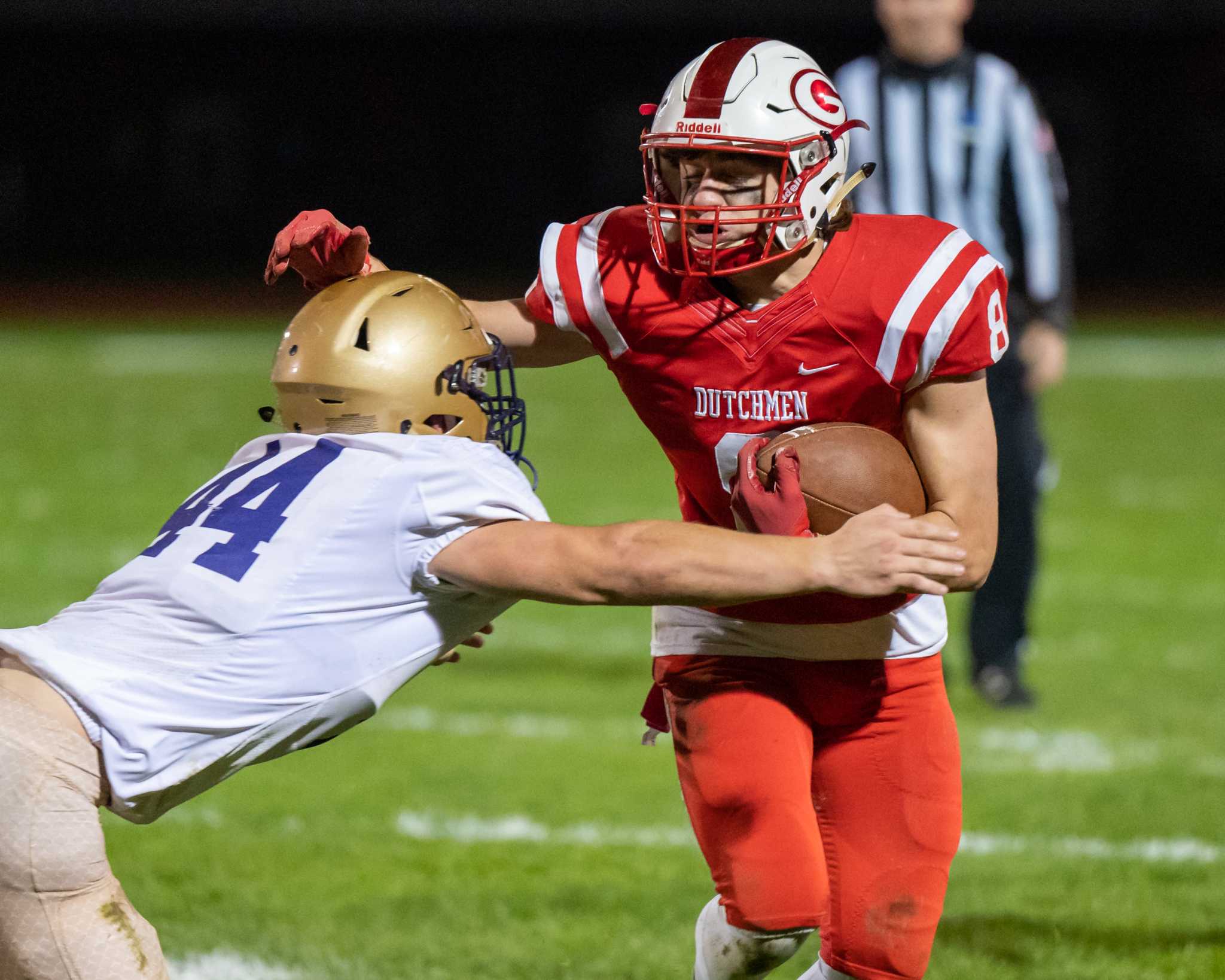 Guilderland football starts slow and ends fast to beat ABC 17-7
GUILDERLAND CENTER — Two turnovers on their first two offensive possessions isn't exactly a formula for success, but that's what happened for the Guilderland football team on Friday night. Instead of withering away, the Dutch dug deep and overcame their early struggles against Christian Brothers Academy.
With the game very much up for grabs at the start of the fourth quarter, Guilderland became the error-forcing team. The Dutch used a 68-yard passing play from quarterback Ty Santabarbara to Dillon Blanchard on the final play of the third quarter to set up a 1-yard TD dive by Santabarbara. Blanchard then added a 28-yard field goal and Aidan Chrysler's second interception in the second half put the finishing touches to a 17-7 Class AA victory.