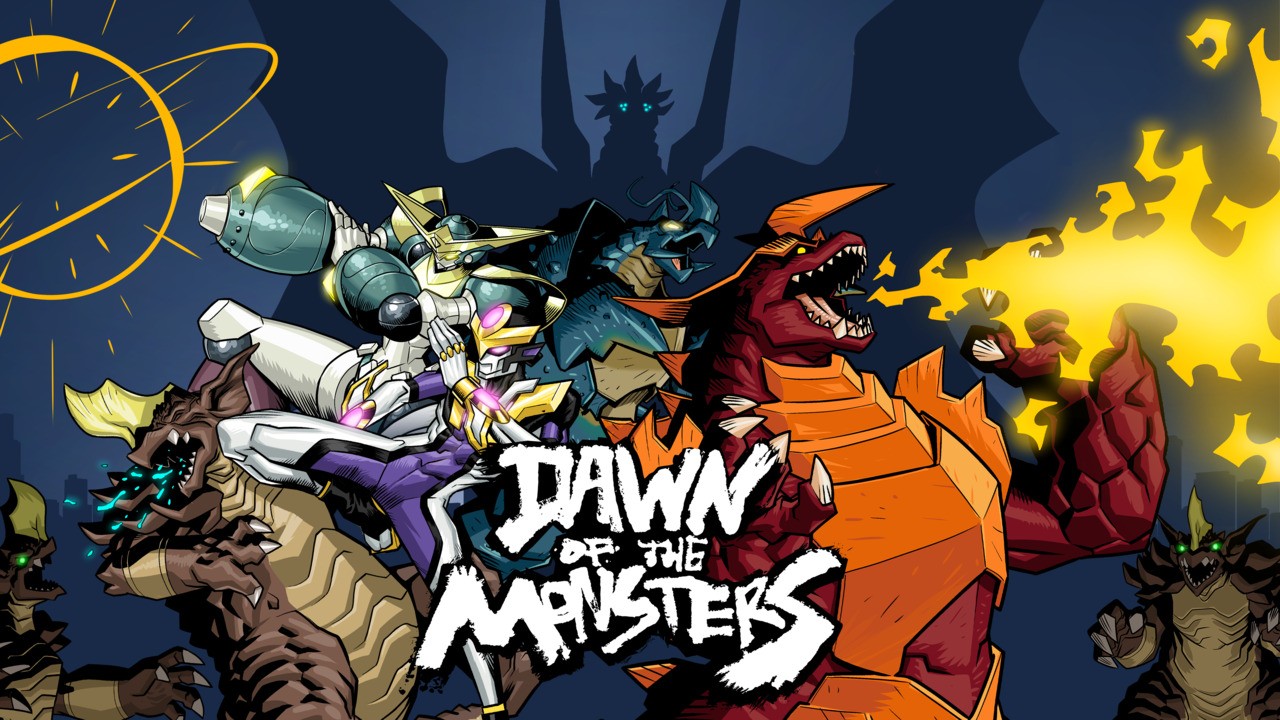 Dawn Of The Monsters Brings Kaiju Beat 'Em Up Action For A Change In March
Update [Wed 2nd Mar, 2022 00:30 GMT]: WayForward and 13AM have reduced the release date for this game to March 15. Limited Run Games physical pre-orders will also open later this week on March 4.
---
Original story [Thu 3rd Feb, 2022 01:05 GMT]: WayForward and 13AM Game's kaiju beat them Dawn of the Monsters locked a month of release. It's coming to Switch eShop in March, and a physical version from Limited Run Games will be offered for "select platforms" at a later date.
This information has been shared in a brand new game story trailer, which contains some gameplay footage towards the end. Here's the recap, straight from the PR:
"The Dawn of the Monsters saga begins in 2036 when enormous creatures known as the Nephilim invade Earth, leaving calamities in their wake. To counter the threat, a global task force known as DAWN (Defense Alliance Worldwide Network) is created, but it is only three decades later that humanity can fight back properly. With four gargantuan guardians at his command – Megadon, the Living Volcano; Ganira, the Colossal Crustacean; Aegis Prime, a superhuman warrior; and Tempest Galahad, a hulking robot – DAWN prepares to reclaim the planet."
On top of that, the game will feature two-player co-op and over 35 missions to go through.
That's not all, however. It was also revealed that in addition to an in-house creative team, there is also a team of collaborative artists helping out both in-game and for promotional purposes:
Shiniji Nishikawa (Gozilla Movie and SSSS. Gridman), Matt Frank (IDW's Godzilla), Yuji Kaida (Godzilla, Ultraman, Neon Genesis Evangelion), Zander Cannon (Kaijumax), Ej Su (Marvel's Rise of Ultraman, Godzilla Rivals, Bands Transformers comics), Kim Jacinto (Rise of Ultraman and Shang Chi), DJ Crumrine (Animaniacs, Critical Role), Zedd (known for kaiju and Monster Hunter art), Robo7 (G-Fan, Alien), Caroline Bromley (RWBY series) , Ninsai Kato (a kaiju artist from Japan), Powerhouse Animation (Castlevania anime series, Masters of the Universe: Revelation).
Will you be trying out this beat 'em up when it hits Switch in March? Comment below.