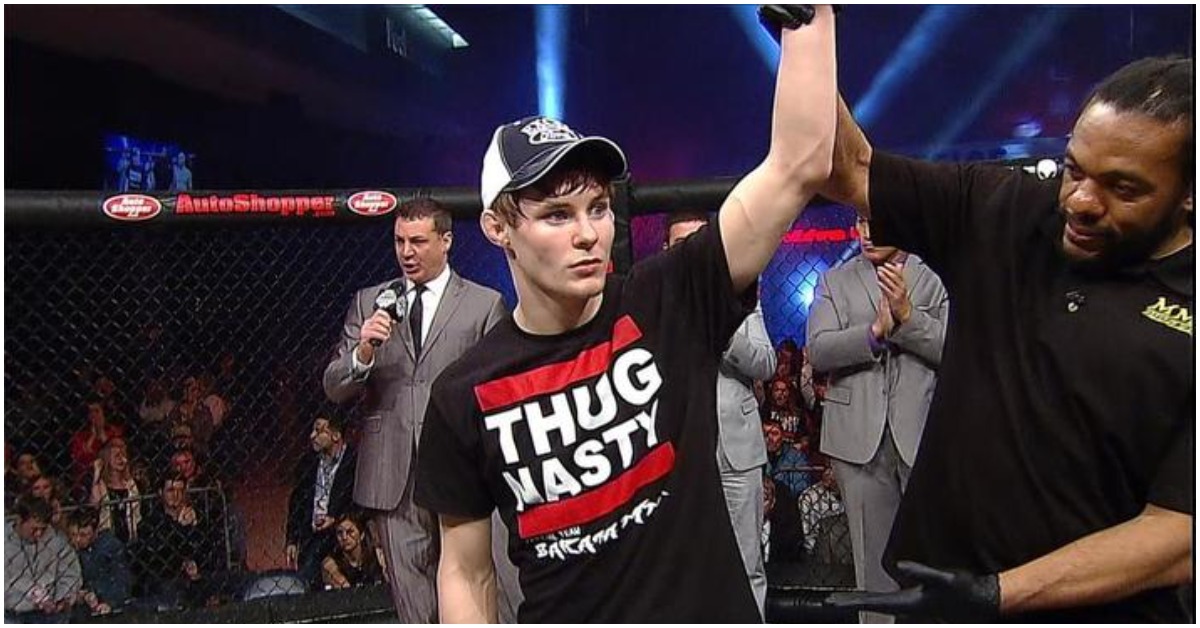 Bryce Mitchell open to rap tours and fights after giving up his mixtape
Bryce Mitchell opened up about his potential rap career in a interview with LowKick MMA.
"Thug Nasty" has dropped their rap single "Darkansas" to praise the entire MMA community.
The UFC featherweight quickly followed this by releasing a seven-song mixtape titled 'Pasture fire'
Most of the comments about his rap music have been positive and Mitchell acknowledged that in the interview.
"I saw a ton of positive stuff, I mean just, people really like it and it's good. I'm going to keep putting stuff out there and maybe it will get more and more popular over time. The feedback has been very good for the most part, but there are always people who don't like it, but my music is not for them.
The song and album were awesome and it's obvious Mitchell has some rap skills. He could very well be the best MMA rapper in the game.
Bryce Mitchell is ready to tour the world
"Damn, I would do that. Every time Weibel sets this up for me. I can't do all of this. Yeah, he has to do all of that. They're trying to put me on Spotify and I have a hit single that I could drop right now bro. It's money and it's called 'Love Gone', but it's a remix of a song that already exists. The guy who sings is a guy called Young Jairo. It's a great song. I texted him and asked if I could use a remix of his song.
Mitchell said Lil Wayne was his biggest influence since he had listened to him the most while growing up. He also credited 50 Cent and Eminem while also revealing that he was open to having a rap battle.
"I get paid to fight people, you think I'm scared to have a rap fight for money?" People try to kill me with their bare hands, they pay me money, you can say whatever you want and I'll spit guns on you.
The streets of MMA might just need a Tyron Woodley vs. "Thug Nasty" rap battle in the future.
Do you expect more music from Bryce Mitchell in the future?