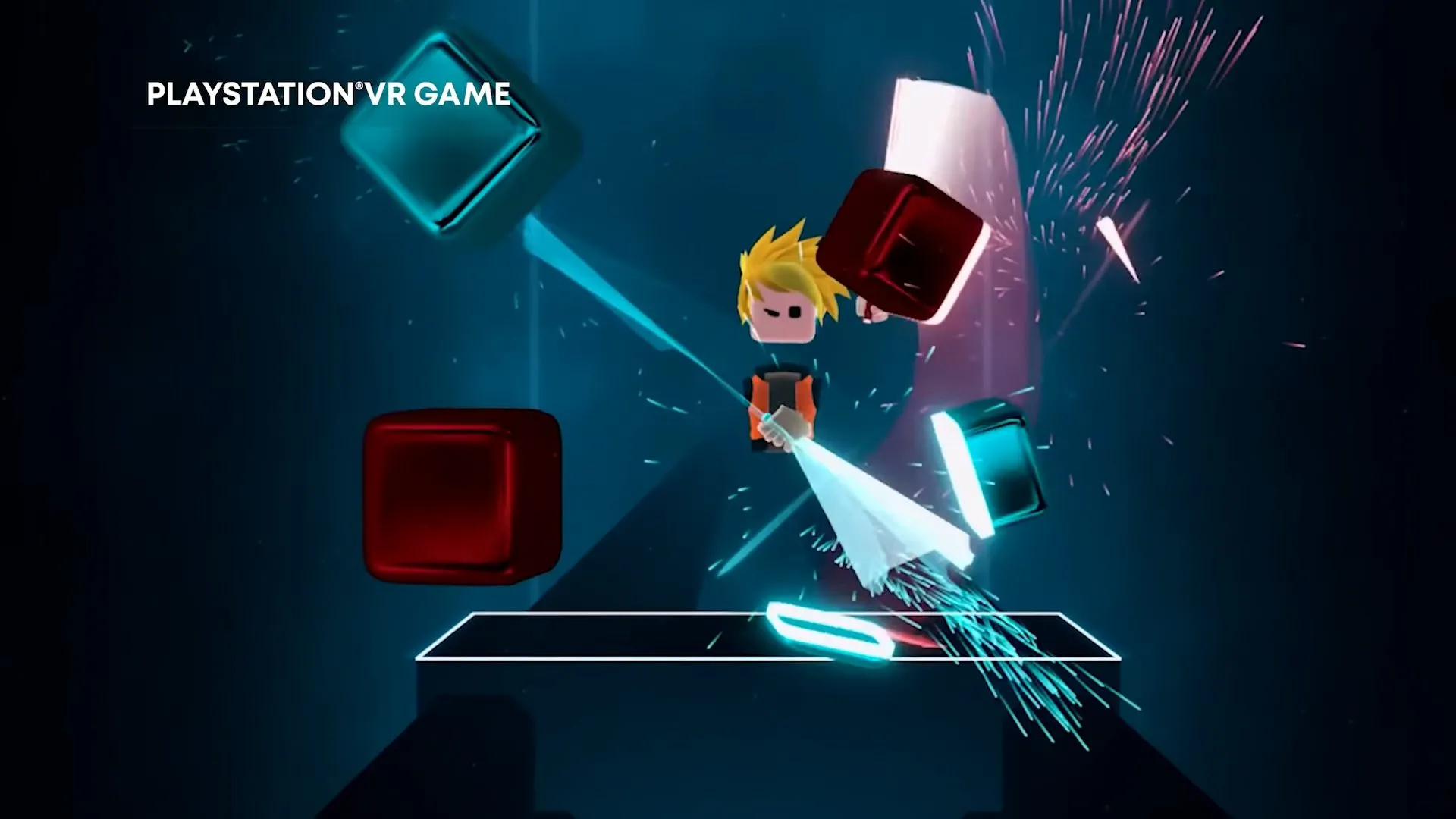 Beat Saber for PlayStation VR just got multiplayer, minus cross play
PS VR owners cannot compete with PC VR or Oculus Quest players in Online Multiplayer
With an update later than ever, the PlayStation VR version of Beat the saber now has multiplayer. The online mode rolled out for free on PS4 today, which is just in time to help make up for all those pre-Halloween snacks that some of us enjoyed.
In online multiplayer, up to five Beat the saber players can compete with cartoonish avatars that slash the night away to the beat of the music. Both private and public matches are supported, and players can earn multiplayer badges for their achievements. If you match through Quick Play, for example, you can set it to Easy, Normal, Hard, Expert, or Expert + difficulty.
It's been a year since SteamVR and Oculus gamers have been able to try Beat the saber multiplayer, some PS VR owners were starting to lose faith in developer Beat Games. It was one of those frustrating situations where savvy fans constantly had to keep an eye out, and whenever they looked into the matter, the release date was still hanging around.
Speaking of which, PlayStation VR gamers can go head-to-head Beat the saber multiplayer, but not against other platforms – as a developer confirmed today, "Cross play for PS VR is not currently supported. In addition, you will need a PlayStation Plus subscription.
Beyond the stylized trailer, here are some actual PS VR footage from ZEST PSVR.
This song, "Spooky Beat", is a new drop. The track is now for free.
In September, Beat Games declared that it was "explore ways"To implement cross play for PlayStation VR, which may or may not open the door just a crack for another update in the future. Cross play can be a major boon, but given that Beat the saber is one of the top five (by Sony) played PS VR games, there should be a decent-sized audience to play against.
"It was a complex feature to develop and we're so happy to finally be able to share it with all of you and welcome new players online," said Michaela Dvorak, Head of Marketing. PlayStation Blog.
I wonder if Beat the saber will be one of the "bonus" PlayStation Plus games in November.